HALF GRILLED CHICKEN W/ LEMON SAUCE
One (chicken) lemon, half (chicken) lemon.
The single-dose version of the bestseller Grilled Chicken: the same recipe, in smaller quantities. Ideal for those who want to experiment, or simply to help reduce waste for smaller families.
The deep-frozen world innovation from Rei dos Frangos: all the flavor and juiciness of Portuguese chicken, grilled over charcoal with lemon sauce.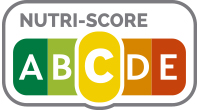 INGREDIENTS
Chicken (86%), refined sunflower oil, lemon juice (2%), wine (sulfites), salt, vinegar(sulfites), spirits, garlic (sulfites), spices (sulfites,mustard) and herbs
May contain traces of gluten.
NUTRITIONAL VALUES
Energy 815KJ/ 195Kcal; lipids 11g; of which saturated 3.7g; carbohydrates <0.5g; of which sugars <0.5g; proteins 24g; salt 1.2g.
ALLERGENS
Contains sulfites.
May contain traces of gluten.
METHOD OF PREPARATION
1) Preheat the oven to 160ºC for 10 minutes.
2) Remove the film and place the package directly into the oven without defrosting it first.
3) Bake at 160ºC for about 25 to 30 minutes.
Note 1: Cooking time and temperature may vary depending on the type of oven used. For higher power decrease the preparation time.
Note 2: Once defrosted, do not refreeze and consume within 24 hours.
B2B | Logistics Information
PRODUCT
Deep-frozen pre-made product
MODE OF CONSERVATION AND DISTRIBUTION:
Temperature equal or inferior to -18ºC
TARIFF CODE:
160 232 19 00
PACKAGE
TRAY: Aluminium sealed with PET EVOH film
Net weight: 0.370 Kg
264 mm x 163 mm x 44 mm
EAN 13 – 5600343128840

Nº OF PACKAGES PER BOX: 12
BOX: Corrugated Cardboard
Net weight: 4,40 Kg
Gross Weight: 6.40 Kg
800 mm x 168 mm x 195 mm
EAN14 – 15600343128847
PALETIZATION
Europalets
Nº OF BOXES PER ROW: 6
Nº OF ROWS PER PALLET: 9
Nº OF BOXES PER PALLET: 54
Nº OF UNITS PER PALLET: 648
WANT TO TASTE IT? TELL US WHEN!